Chiropractic Care Fairhope AL - Eastern Shore Chiropractic
Laying the foundation for health
At Eastern Shore Chiropractic and Sport's Clinic in Fairhope, Alabama, chiropractic care is like building a house - certain things have to happen in a particular order for everything to stand strong and work correctly. When building a house, if you tried to put up your walls before you had a solid foundation, your walls would be weak and eventually collapse. If you tried to put on your roof before the walls were ready, you would run into the same problem. The same is true for your body. Your body has to go through a particular plan of care in order to repair itself correctly and fully. Dr.'s Justin and Tobie Southall will provide that foundation and plan to try to get you out of pain fast and back to what you love doing most!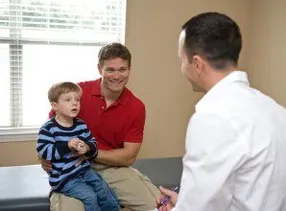 On your first visit, you will be required to fill out the appropriate paperwork needed to start your care with us. A detailed, full examination including orthopedic and neurologic tests will
be performed as well as x-rays if deemed necessary. Dr.'s Tobie or Justin will then go over your results with you including your x-rays, discuss treatment options, and you will most likely be
treated on the first visit.
Our goal is to get you out of pain as soon as possible and improve your quality of life.
Once your body has fully healed, it is important to come in for periodic check ups to avoid problems in the future. Usually, this only requires a quick visit to the chiropractor 1
time per month, based on your lifestyle and goals.